Safety Bath Inflatable Baby Swimming Kids Neck Float Ring For Newborn Infant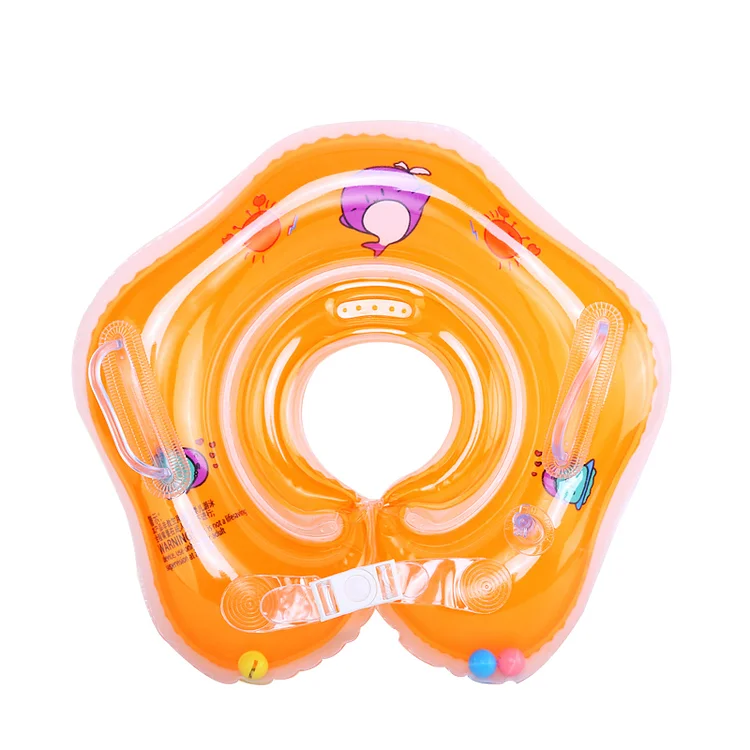 Safety Bath Inflatable Baby Swimming Kids Neck Float Ring For Newborn Infant
About this item
*【Material】The infant pool float inflatable pool floats made of environmental protection PVC,
no harm for baby skin; without worrying about air leakage or sinking; it provides safety and
comfort without deformation and fading.
*【Features】Easy to carry, this inflatable swimming ring is light in weight, easy to inflate and
deflate. Folded for storage and transportation, it can be stored as easily as a folding umbrella and
easy to carry. 3D sealed swimming ring surface, safe and stable. Exquisite workmanship, firm
sealing, safer and prevent leakage.
*【Function】This swimming ring is an ideal companion for babies in the swimming pool. Very
suitable for children's summer entertainment, summer pool party, use these colorful round floats
to add more fun to your summer! This is the perfect gift for your baby! Tip: This stroller can only
be used in shallow water and should be used under the supervision of an adult. Do not Fit with
any sharp objects.
*【Design】Flip technology, recessed chassis slot and sturdy double buckle design firmly lock the
airbags on both sides, gently hug the baby when swimming, as comfortable and reliable as a
mother's arm. Holding the handle makes the baby safer. The swimming ring can also be used for
baby bathing. Have fun in the bathtub. Let your baby fall in love with bathing.
*【Style】The design made especially suitable for babies&child within 1-3 years, Flexibility of
use at home in our Baby pool, in the bathtub or outdoor . Let babies fall in love with swimming,
small size, high buoyancy, unconstrained hands and feet,
playing in the water, swimming more freely. It can helps your baby to grow Stimulating early
learning and development from as early as one month old.
We love to hear from you,our team is available to help answer questions and offer styling advice, so if there's anything you'd like to ask us, we're right here and ready to help in every way we can.
We're available to support you via
Email: jet@willcol.com
Instagram:ywwillcol

Service Tel:+86-13967425749

Whatsapp:+86-13967425749

Yiwu Yaoku Trading Co., Ltd.
We strive to answer your questions within.24 hours.
Customer service chat hours:
Monday to Saturday (Except holidays) Pacific Time: 5:30 pm-2:30 am the next day
We care about every customer and will contact you as soon as possible!
Listen carefully to all suggestions and comments, and welcome everyone to come and give me your opinions.
Please kindly note: During peak seasons and promotional sales, our response time might take a little longer. Please use the same email address you used when placing your order when contacting us, and include your order number in your email.