PVC Custom Splash Inflatable Slip Slide Triple Lane 16ft Plastic Inflatable Water Slide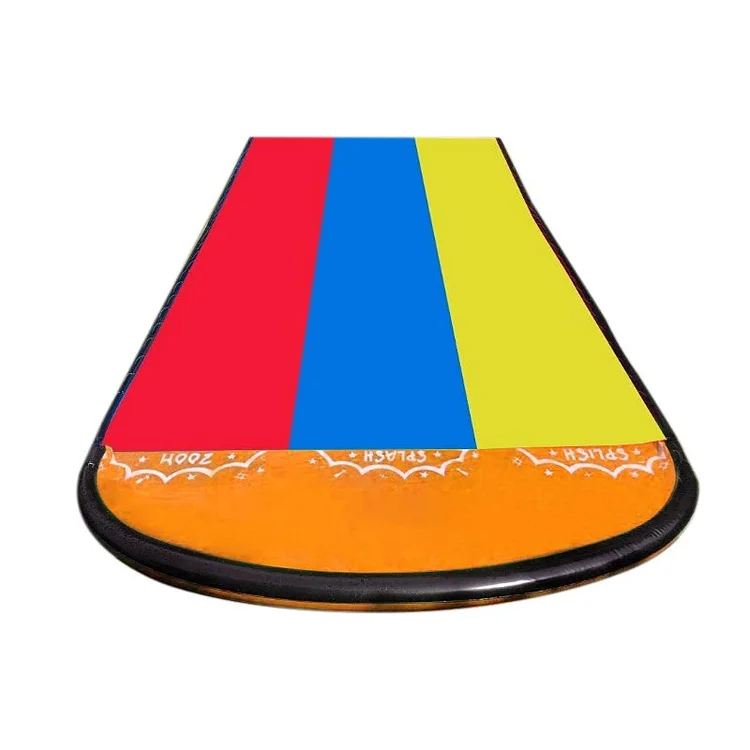 PVC Custom Splash Inflatable Slip Slide Triple Lane 16ft Plastic Inflatable Water Slide
About this item
1.New children's water slides, lawn sprinkler mats, double surfboard terrace toys, shower mode water jets flow
along the length of the slide, providing excellent hydraulic action and can be easily connected to the water pipe.
2. The double-layer surfboard is ultra-thick and heavy-duty PVC, which is more than twice the thickness of most
turf slides on the market.
3. Super embossed PVC, no need to add soap, directly turn on the faucet to keep the water on the slider.
4. It can reduce the impact on the ground when sliding and make the sliding more slippery.
5. Suitable for family parent-child activities in the hot summer, invite everyone to play water slides together.
We love to hear from you,our team is available to help answer questions and offer styling advice, so if there's anything you'd like to ask us, we're right here and ready to help in every way we can.
We're available to support you via
Email: jet@willcol.com
Instagram:ywwillcol

Service Tel:+86-13967425749

Whatsapp:+86-13967425749

Yiwu Yaoku Trading Co., Ltd.
We strive to answer your questions within.24 hours.
Customer service chat hours:
Monday to Saturday (Except holidays) Pacific Time: 5:30 pm-2:30 am the next day
We care about every customer and will contact you as soon as possible!
Listen carefully to all suggestions and comments, and welcome everyone to come and give me your opinions.
Please kindly note: During peak seasons and promotional sales, our response time might take a little longer. Please use the same email address you used when placing your order when contacting us, and include your order number in your email.