Pink Durable Inflatable Seashell Island Pool Float Beach Party Sparkling Lounge Air Mattress Recliner For Adults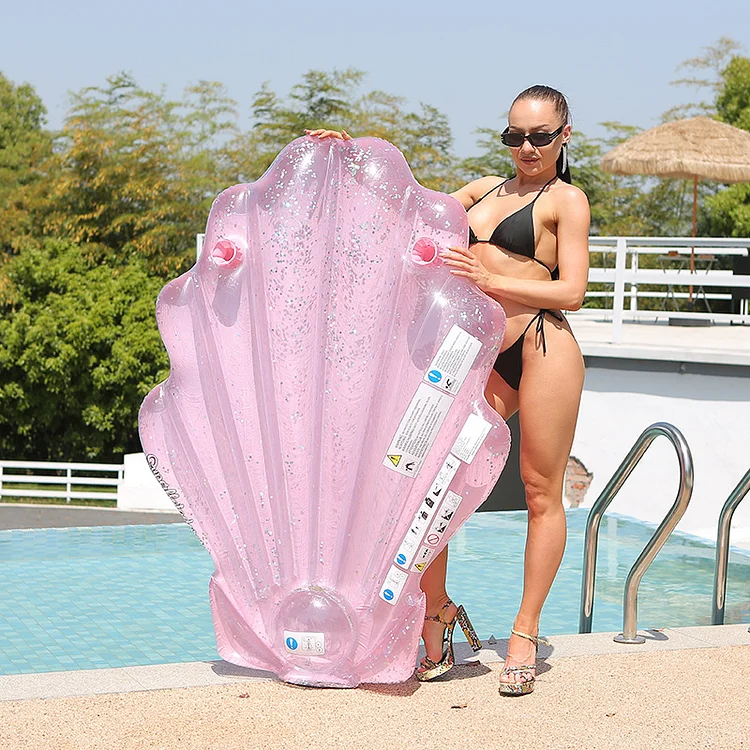 Pink Durable Inflatable Seashell Island Pool Float Beach Party Sparkling Lounge Air Mattress Recliner For Adults
About this item

* It is suitable for beaches, swimming pools, summer, swimming, floating, vacations, etc.
* Lets you draw attention from others on the beach or in the pool! Whether it's at the
beach, beach, pool or party.
* Huge Shell design is popular with people. 5x faster inflation (blow up) and deflation
and can be ride on ridable Swimming pool and beach travel essentials in the summer
* Cute Summer Swimming Toy, super colorful and beautiful. Strangers will take pictures
of this on the beach.
* It's also comfortable and perfect for the pool. The kids will love it!



We love to hear from you,our team is available to help answer questions and offer styling advice, so if there's anything you'd like to ask us, we're right here and ready to help in every way we can.
We're available to support you via
Email: jet@willcol.com
Instagram:ywwillcol

Service Tel:+86-13967425749

Whatsapp:+86-13967425749

Yiwu Yaoku Trading Co., Ltd.
We strive to answer your questions within.24 hours.
Customer service chat hours:
Monday to Saturday (Except holidays) Pacific Time: 5:30 pm-2:30 am the next day
We care about every customer and will contact you as soon as possible!
Listen carefully to all suggestions and comments, and welcome everyone to come and give me your opinions.
Please kindly note: During peak seasons and promotional sales, our response time might take a little longer. Please use the same email address you used when placing your order when contacting us, and include your order number in your email.