Inflatable Multi-functional Porous Cup Holder Cup Seat For Pool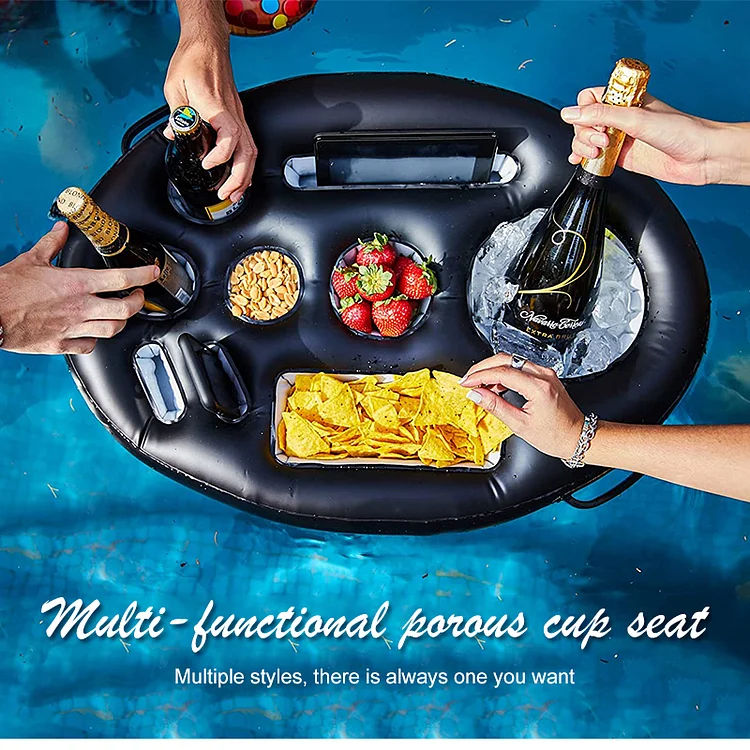 Inflatable Multi-functional Porous Cup Holder Cup Seat For Pool
About this item
For a more "premium" hot tub experience this DiveBlast Premium Floating Drink Holder will impress for sure.
It'll make you want to stay in the hot tub forever, with nine holes that you can use to put various things in.
There are three holes that you can use to put wine, beer, or just a soft drink in, and out of the three holes,
one is an extra-large one that you can place ice in so your drink never gets hot.
There are also three holes that you can put your phone in, two of which are meant for vertical storage and
one for horizontal phone storage so you can watch your Netflix and enjoy a drink at the same time. Finally,
there are three more holes that you can use for food or any other sort of storage. Cheese and crackers,
strawberries, or even a book; the only limit is your imagination.
We love to hear from you,our team is available to help answer questions and offer styling advice, so if there's anything you'd like to ask us, we're right here and ready to help in every way we can.
We're available to support you via
Email: jet@willcol.com
Instagram:ywwillcol

Service Tel:+86-13967425749

Whatsapp:+86-13967425749

Yiwu Yaoku Trading Co., Ltd.
We strive to answer your questions within.24 hours.
Customer service chat hours:
Monday to Saturday (Except holidays) Pacific Time: 5:30 pm-2:30 am the next day
We care about every customer and will contact you as soon as possible!
Listen carefully to all suggestions and comments, and welcome everyone to come and give me your opinions.
Please kindly note: During peak seasons and promotional sales, our response time might take a little longer. Please use the same email address you used when placing your order when contacting us, and include your order number in your email.