Inflatable Foldable Water Chair Swimming Pool Float Lounge Floating Row Bed For Adult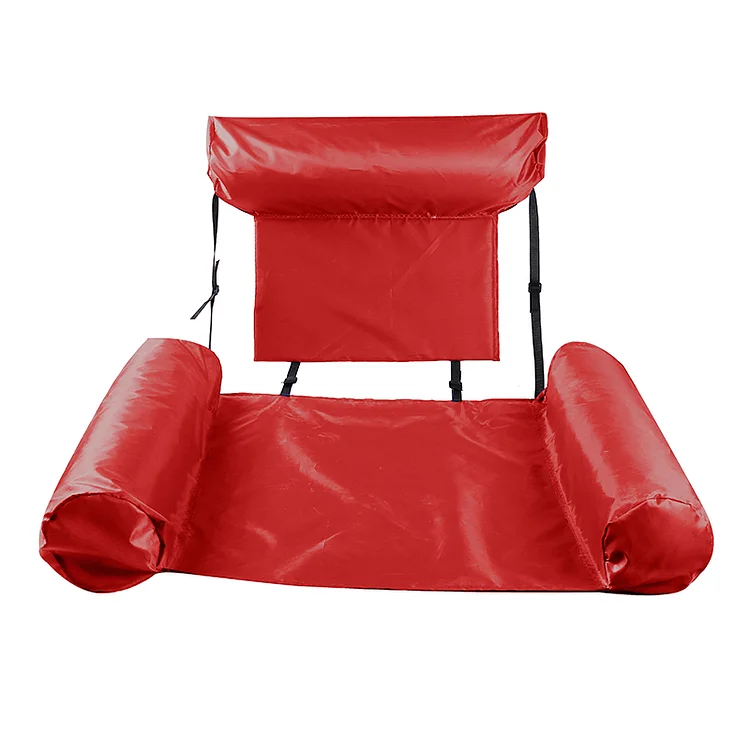 Inflatable Foldable Water Chair Swimming Pool Float Lounge Floating Row Bed For Adult
About this item

* 【SUMMER HAMMOCK LOUNGE CHAIR 】Mattresses Bed Beach Swimming Pool Water Sports Lounger Chair
Hammock Mat Toys. A water entertainment product for entertainment and leisure, used in swimming pools
and seaside
* 【ADJUSTABLE WATER CHAIR 】 Control your sitting or reclining position quickly and easily Two sets of
straps allow you to position yourself comfortable no matter your size Whether you're sitting upright or fully
reclined you'll experience semi-submerged buoyancy to keep you cool all day
* 【COMFORTABLE POOL LOUNGE FLOAT 】 Side arms and headrest features integrated inflatable bladders
made of heavy duty vinyl to provide back and arm support for all-day lounging in the pool floating on the lake
or drifting on the river In this floating lounge chair you'll always be semi-submerged so it's easy to keep cool
under the hot summer sun!
* 【PORTABLE & EASY TO CARRY 】 The sling seat and flexible lower backrest allows for the chair to compact
together as needed for easy on-the-go use. Going on vacation? Simply deflate the bladders and pack the chair
in your luggage
* 【RELAX AND ENJOY SUNBATHING 】 Relax every muscle in your body with the floating hammock, the floating
headrest and the footrest so that the swimmers can relax for hours in the pool and enjoy every moment of their
vacation

We love to hear from you,our team is available to help answer questions and offer styling advice, so if there's anything you'd like to ask us, we're right here and ready to help in every way we can.
We're available to support you via
Email: jet@willcol.com
Instagram:ywwillcol

Service Tel:+86-13967425749

Whatsapp:+86-13967425749

Yiwu Yaoku Trading Co., Ltd.
We strive to answer your questions within.24 hours.
Customer service chat hours:
Monday to Saturday (Except holidays) Pacific Time: 5:30 pm-2:30 am the next day
We care about every customer and will contact you as soon as possible!
Listen carefully to all suggestions and comments, and welcome everyone to come and give me your opinions.
Please kindly note: During peak seasons and promotional sales, our response time might take a little longer. Please use the same email address you used when placing your order when contacting us, and include your order number in your email.