Inflatable Flamingo/Unicorn 6 Person Float Huge Inflatable Water Island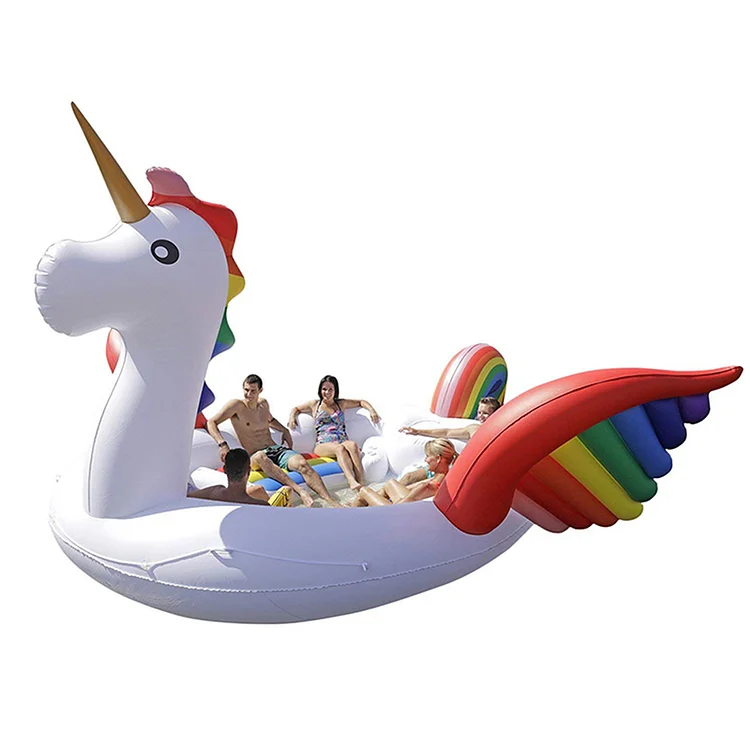 Inflatable Flamingo/Unicorn 6 Person Float Huge Inflatable Water Island
About this item
★ Size: 480*240cm,480*320cm, lying on its body in the hot summer days. Let's enjoy this summer in your
own way.
★Material:Product uses tough thermoplastic polycarbonate PVC, advanced seam technology, seal reinforcement,
lower leakage rate, double valve, leak-proof nozzle.
★ Non-toxic environmental protection, safety assured, environmental protection inks, insipid non-toxic safe,
colored brightly, can bite the inflatable floating water bed.
★3D realistic color print of inflatable modeling, lovely, interesting, cool, product side decorated with inflatable
valve, realistic design, high-turn, surprised the audience.
★ Inflatable products after the volume of small, light, easy to carry, not when not folded and put well, in
preparation for the next use.
We love to hear from you,our team is available to help answer questions and offer styling advice, so if there's anything you'd like to ask us, we're right here and ready to help in every way we can.
We're available to support you via
Email: jet@willcol.com
Instagram:ywwillcol

Service Tel:+86-13967425749

Whatsapp:+86-13967425749

Yiwu Yaoku Trading Co., Ltd.
We strive to answer your questions within.24 hours.
Customer service chat hours:
Monday to Saturday (Except holidays) Pacific Time: 5:30 pm-2:30 am the next day
We care about every customer and will contact you as soon as possible!
Listen carefully to all suggestions and comments, and welcome everyone to come and give me your opinions.
Please kindly note: During peak seasons and promotional sales, our response time might take a little longer. Please use the same email address you used when placing your order when contacting us, and include your order number in your email.