Inflatable Chair Blow Up Lounge Sofa Comfortable Indoor/Outdoor Furniture With Armrest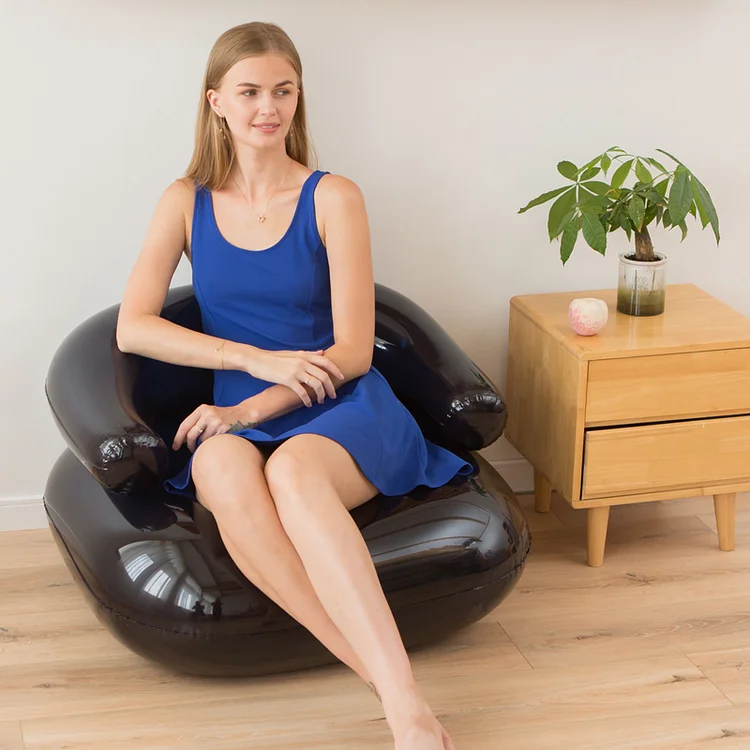 Inflatable Chair Blow Up Lounge Sofa Comfortable Indoor/Outdoor Furniture With Armrest
About this item
*【FASHION ICON】 - The PVC material and filled with air make this inflatable Sofa/Chair/Couch
a comfortable and unique furniture product, in line with your identity as a fashionista, decorate
your room and enjoy a relaxing feeling
*【SOFT & EASY】 – Air inside and clear PVC material make this inflatable Chair soft and easy to
move, It brings really comfortable feeling. You can enjoy reading or movies on it. But also you
need follow one tip: as this air sofa is too light, it can easily tip over, If you want to lie down,
please put it against the wall.
*【 WATERPROOF】- This blow up chair can be placed by the pool, outdoor party, perfect resting
place after playing or swimming
*【GIFT CHOICE】- The perfect gift for young and fashionable friends; This inflatable sofa chair
could act as kids' reading nook, teen's room decor and used as a prop at outdoor parties or
commercial events.
We love to hear from you,our team is available to help answer questions and offer styling advice, so if there's anything you'd like to ask us, we're right here and ready to help in every way we can.
We're available to support you via
Email: jet@willcol.com
Instagram:ywwillcol

Service Tel:+86-13967425749

Whatsapp:+86-13967425749

Yiwu Yaoku Trading Co., Ltd.
We strive to answer your questions within.24 hours.
Customer service chat hours:
Monday to Saturday (Except holidays) Pacific Time: 5:30 pm-2:30 am the next day
We care about every customer and will contact you as soon as possible!
Listen carefully to all suggestions and comments, and welcome everyone to come and give me your opinions.
Please kindly note: During peak seasons and promotional sales, our response time might take a little longer. Please use the same email address you used when placing your order when contacting us, and include your order number in your email.